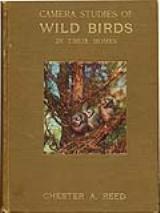 Book title: Camera Studies of Wild Birds in Their Homes
Author: Chester A. Reed
Editor: Charles K. Reed
Publication year: 1911
Copyright: 1911, Chas. K. Reed, Worcester, Mass.
Format: 5 ½ x 7 ½ (14 X 19 cm.)
Type of cover: Fabric cover
Number of pages: 3300 pages, 250 pictures of birds in their natural environment
Retail price in 1911: 2.00$ (us)
Mailing cost: 0.20$
Chester A. Reed started his professional photographer career after finishing his studies at the Worcester Polytechnic Institute in June 1896. (1) Since then, photography became a new way to express his passion for birds.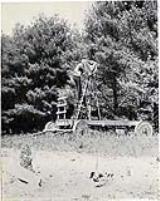 He shared 16 years of experience in photography with us. As he explained in his introduction, photographic hunting was not always easy. It could be hard and bring disappointments or dangerous situations. A photographer could spend many days without getting good pictures, which leads to hundreds of lost negatives.
A positive attitude was the first quality required to be a photographer. For Chester, the bird's safety was way more important than getting a good picture. The book summarized his adventures and the challenges that he overcame to accomplish exceptional pictures.
The author showed 52 species of birds in different conditions and environments. Some pictures shown in the book were not taken by Chester. He had 17 collaborators. Most of them had participated in different photography contests held by the magazine "American Ornithology for the Home and School" and had pictures published in the magazine.
Among these pictures, many caught our attention. Here are two pictures with their stories.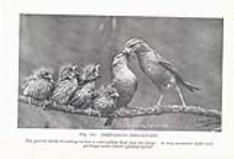 This picture, shown on page 164 of the book, shows a family of Chipping Sparrows having breakfast. The picture was copyrighted on December 18, 1902. We can find the picture in the introduction pages of "Bird Guide, Land Birds East of the Rockies," published in 1905.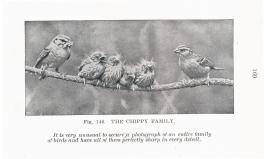 This one was shown on page 169, "The Chippy Family." Chester often used this picture on special occasions, such as the invitation for a conference that he gave at the Worcester Natural History Society on March 12, 1909. (1) Chester held a copyright for the picture, obtained on August 6, 1902.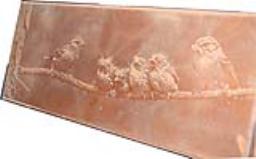 This is the original printing board used to print the picture "The Chippy Family." The Reed family has been preserving all printing boards for Chester's books and his pictures for many generations.
In this book, Chester showed 6 color drawings that he painted. They are part of a collection of post cards edited by Charles K. Reed in 1909.
Here are three of them:
The Reed family owns the originals of the three paintings made by Chester.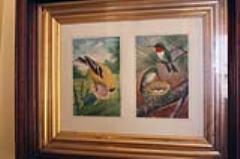 You can consult the slideshow of the presentation.
---
(1) For more information, consult the "
Chester A. Reed
" section. Chester A. Reed