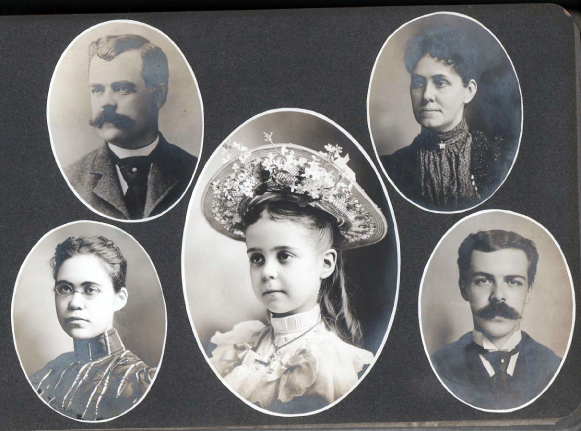 Chester A. Reed didn't build his reputation solely on his writing skills or his ability to innovate. His parents played a very active role in the great success of his publications.
We would only need to mention that all of Chester's copyrights, except for one, belonged to his father, Charles K. Reed. His father managed his career like a real manager. He developed marketing strategies to promote Chester's reputation and sell his books.
Chester loved to communicate and his father Charles had the knowledge to share his message and make it a successful business.
His mother, Carrie Bosworth Reed, played a more discreet role. She always encouraged her son to express himself through drawings and share his discoveries. She participated in the proofreading of Chester's books before their publication. Even though she was responsible for educating their children (education being an important value in the Reed family), Carrie helped her husband to manage the family business.
The most important point for us is that she started very early to store documents, letters, photos, publications and newspaper articles about Charles, Chester or the family business. She is the instigator of the conservation of the Reed family's history. She transferred the responsibility and her story to her daughter Mona, who gave it to her daughter Doris. Nowadays, it is still kept by Gail Berkshire, Doris' daughter. They are the keepers of the Reed family memory.
Here are biographical summaries of: